A
rmstrong FM antennas are designed to provide maximum signal coverage and the ultimate in signal penetration. Built to withstand even the bleakest weather conditions, our bays are constructed of 100% heavy-duty, nautical brass for long life and superior performance.

Armstrong FM antennas have earned the reputation of providing greater signal coverage and signal saturation.


The FMA-707, low power, non pressurized antenna utilizes the same bays as our medium power FMA-727 antennas. This robust design ensures stations of peak performance even when using a budget priced, Branch Fed antenna system. Each bay of the FMA-707 is built to take 500 watt input and it is available for up to 6KW maximum input in a 12 bay configuration.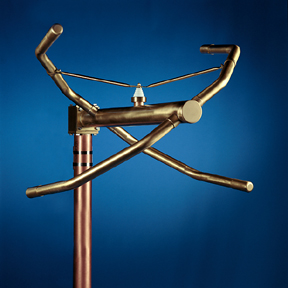 FMA-737 High Power Antenna